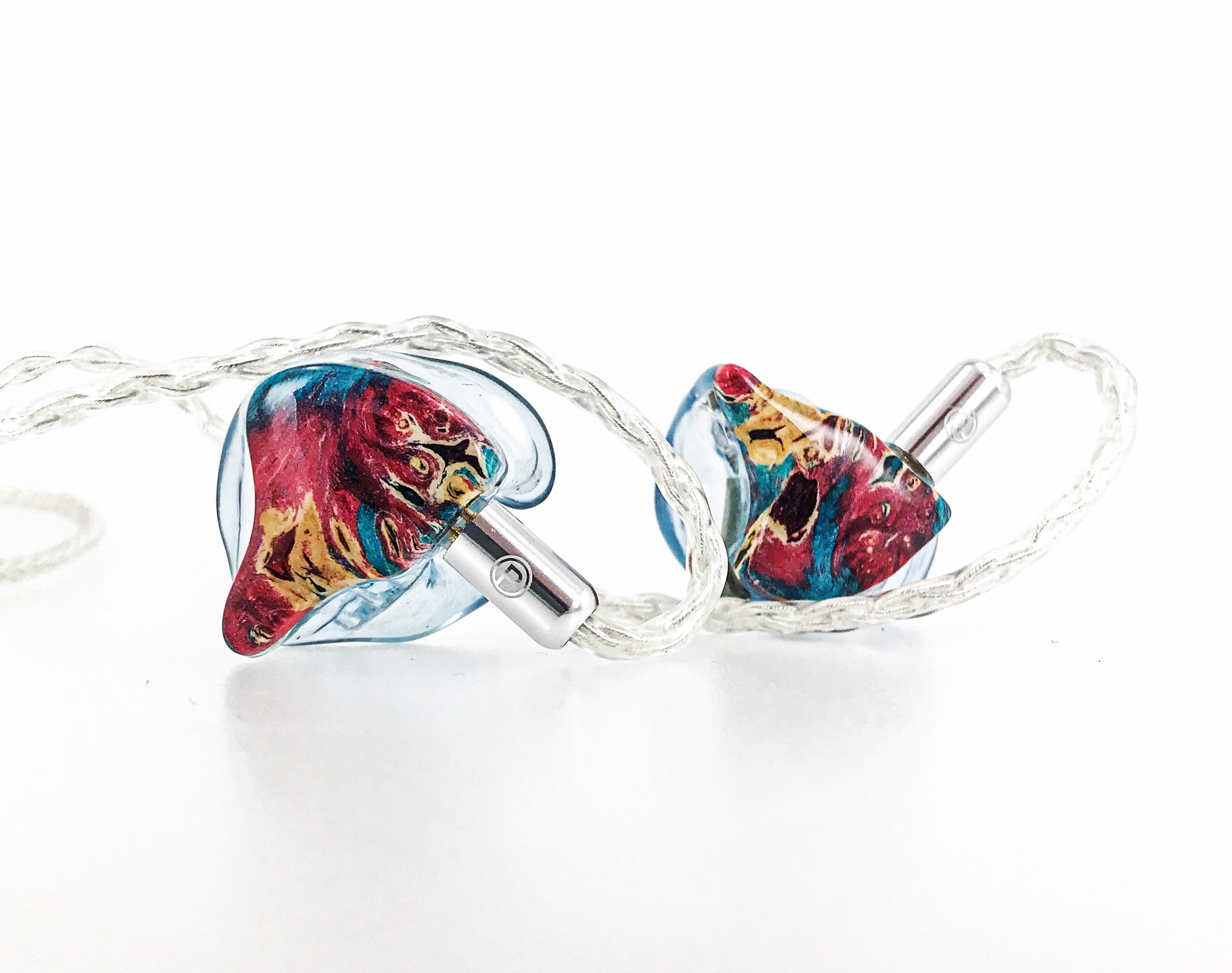 ANALOG UNITY
The Analog Unity takes the Unity Stage one step further. Offering a deep low sub that envelopes the 80hz and below territory. With the clarity, dimension and separation of the Unity Stage, it adds an even warmer depth to the sub dimension. Integrated OCTAV tech gives customization to the soundstage and imaging. OCTAV gives the opportunity to have in ear monitors sound much more like over ear headphones, depending on the degree of the tuned canal volume. Wax and moisture issues are essentially a non issue and the open canals give easy access to larger vacuum nozzles as well as simpler cleaning by hand.
Features/Specs:

Poly low pass filter

Poly high pass filter

5 way Crossover

Triple sound bore design (OCTAV integrated)

8 wire OCC Alloy cable
Please see Custom Package for details on custom faceplate materials, Artwork, Logo and custom cable design.